About Us
Our History
Weber Implement Co. was founded by George Weber in 1902 on Main Street which is about where the Gateway Arch is now.
The company supplied equipment such as plows, thrashers, sawmill equipment, wagons, buggies, and steam engines. It's sales were to farmers in Missouri, Illinois, and Arkansas. The warehouse for the company was in East St. Louis, Illinois where the goods came in by railroad. The steam engines that did the work on farms were fueled with anything that would burn including coal, wood, and corn cobs. Business was very good from the outset, and three years later the firm moved to expand facilities on the southwest corner of 19th and Locust Streets. This was a short walk for farmers from the train depot at Union Station. In those days, everyone traveled by train and all shipping was by rail or packet river boat.
In 1908, the firm added automobiles to it's lines as buggies and wagons were phasing out. The name was changed to Weber Implement and Automobile Company. At that time, there were some 300 different manufacturers and Locust Street was to become known as "automobile row" or the main area to shop for a car. Some of the manufactures were the Hupp Motor Company, Mitchell Motor, Moon, Gardner, Doris, Saxon, Lozier, Maxwell and Chalmers, Lexington, F. Dorris, and Gray Star. The Weber firm became a distributor for Hupp Motor Co. and appointed dealers for the Hupp mobile over a 150 mile radius. Many of these new dealerships were service stations that took on the automobile. George Weber Jr. joined his father at the firm during vacations from school and then became full time in 1925. In the early days of auto sales you had to teach the prospective customer to drive before you sold the car. The Webers sold and distributed the cars, provided parts for repairs and warranty guaranties. They still kept the farm implement business in order to service and repair what had been sold earlier. Locust Street between 18th and Channing remained as "automobile row" until 1935. The Weber firm was one of the first to accept "trade-ins" when someone wanted a newer model.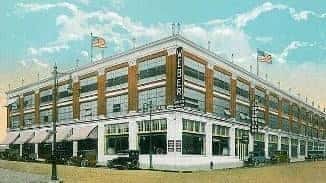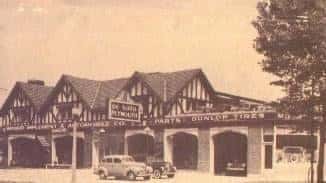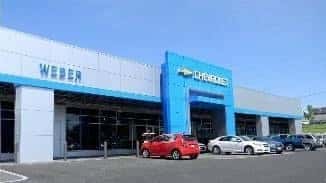 In 1930, the Chrysler Corporation appointed Weber as distributor for Plymouth and DeSoto automobiles and in 1938, the firm moved to 4035 Lindell Blvd. at the corner of Sara Street. During World War II, all automobile production stopped, and gasoline rationing was imposed. Some owners stored their automobiles. New cars were put in warehouses and only sold on a priority basis to those who had a U.S. Government certificate stating that their automobile would be "essential to the war effort". These soon ran out and business was slow. Weber continued to service automobiles and converted the showroom into a die casting plant for airplane parts. Curtis Wright in St. Louis, North American in Kansas City, and Boeing in Wichita Kansas were all customers. Auto production resumed in late 1945 and in 1946 Weber was back selling cars and phased out the airplane parts. In 1952, General Motors awarded the firm a Chevrolet franchise. The name was changed to Weber Chevrolet Company.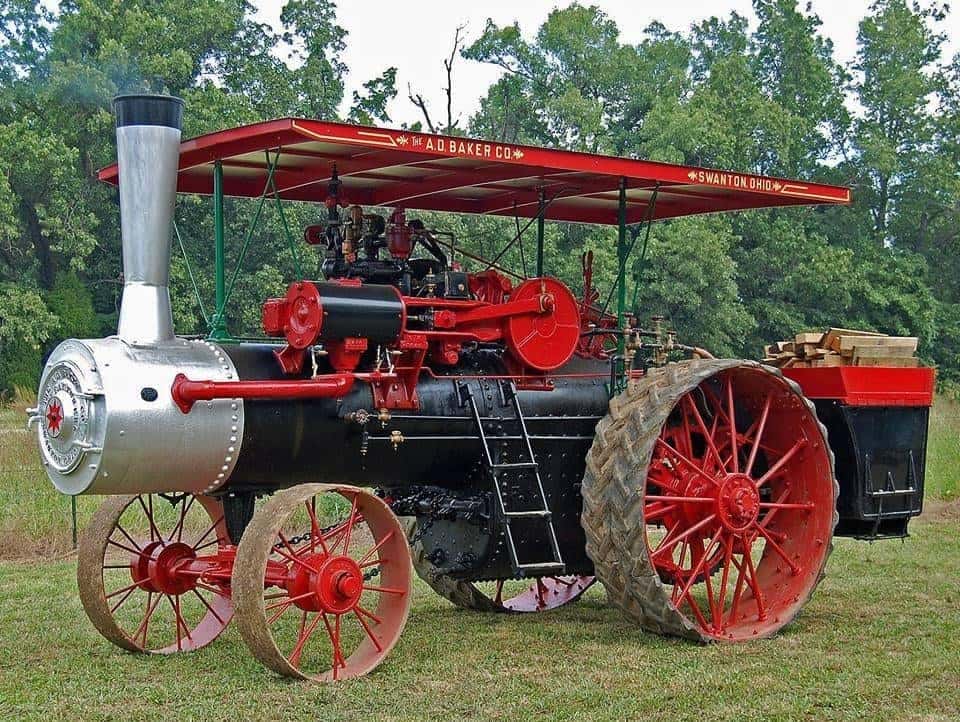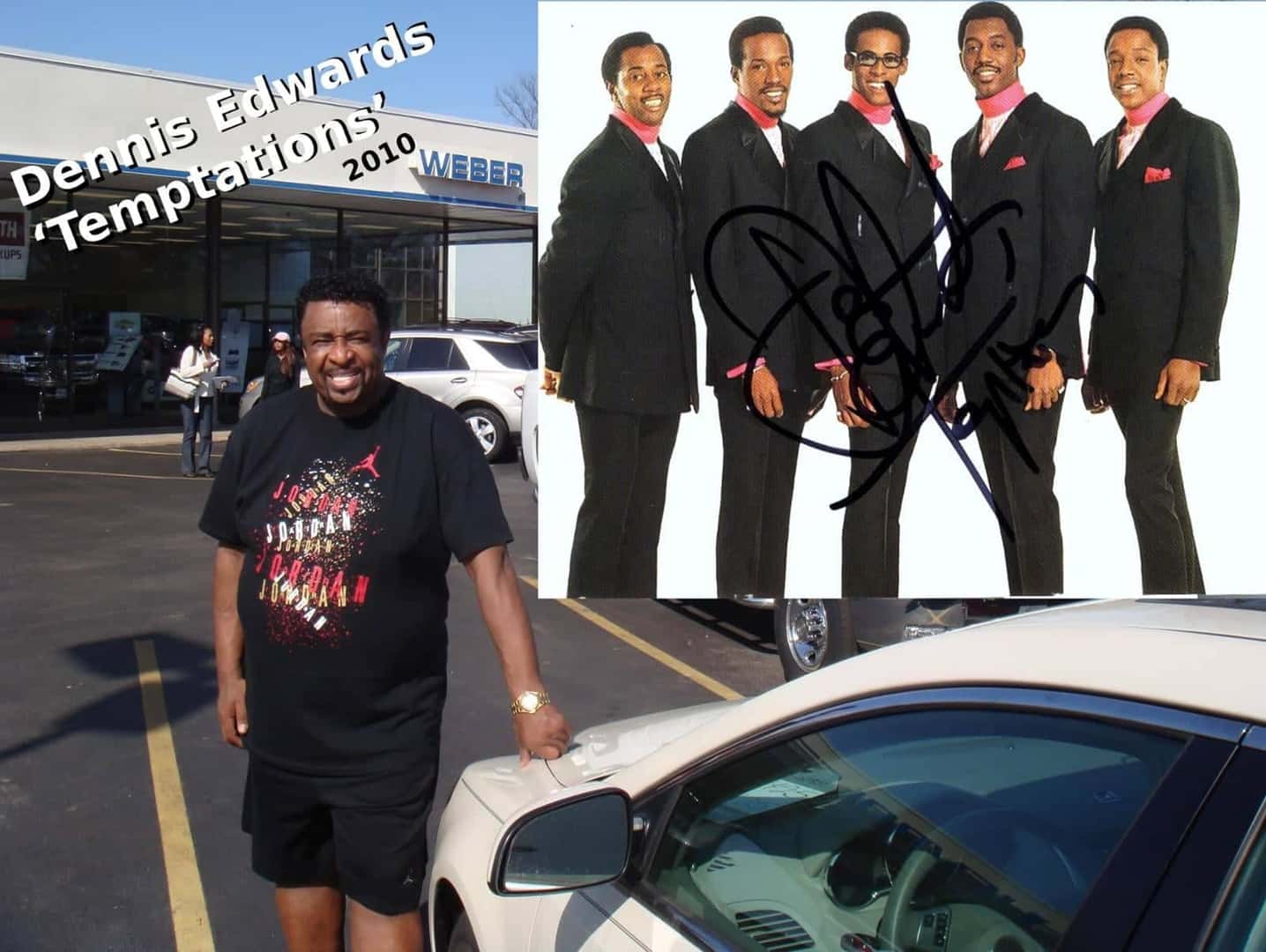 George Weber III, who had worked during school vacations, joined his father full time in 1963. Business flourished and the firm moved to a 12 acre site on Olive Boulevard at Interstate 270 in 1969. This firm quickly became the largest seller of Chevrolet cars and trucks in the state of Missouri and one of the largest in the nation.
In 1989, George Weber Chevrolet Company was added in Columbia, Illinois. It was relocated to a new 15 acre site beside Interstate 255 in 1992. In 1993, Weber Granite City Chevrolet was added on Illinois Rt. 3 just south of Interstate 270. In 2005 Weber Chevrolet Waterloo was added 12 miles south of Interstate 270 in Waterloo, Illinois. These four locations make it convenient for anyone in the St. Louis metropolitan area to visit a Weber location. In 1994, George Weber IV joined his father at the firm which is still growing in terms of sales and service at all four locations. In October of 2011 Weber Chevrolet - Creve Coeur delivered its first Chevy Volt marking another page in our history. The first Electric car delivered by Weber Chevrolet and quite possibly the first in the region.
In our 110th year of business, 2013, the Webers and all of the 332 employees wish to thank the people of St. Louis for their loyalty and business over the past century.
Our thanks go out to everyone whom we have worked with on this 100+ year journey. And now we embark on the second 115+ years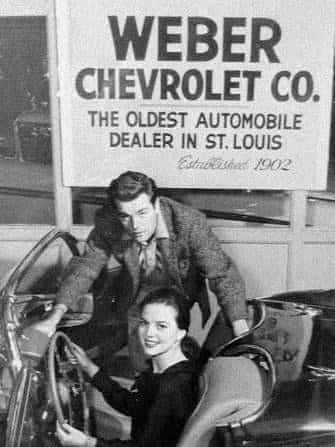 Mon, Wed, Fri

8:30 AM - 8:00 PM




Tue, Thu, Sat

8:30 AM - 6:00 PM




Sun

Closed
Mon - Fri

7:00 AM - 5:00 PM




Sat - Sun

Closed
Mon - Fri

7:00 AM - 5:00 PM




Sat - Sun

Closed
Mon - Fri

7:00 AM - 5:00 PM




Sat - Sun

Closed