St. Louis Chevy Dealership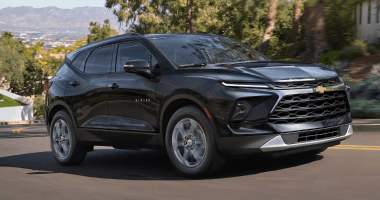 New Vehicles
View our brand new Chevy vehicles.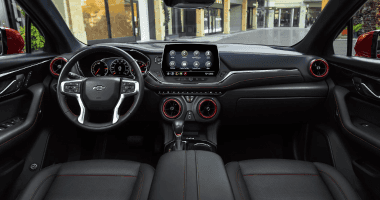 Used Vehicles
Get a Pre-Owned vehicle that's been inspected and warranted.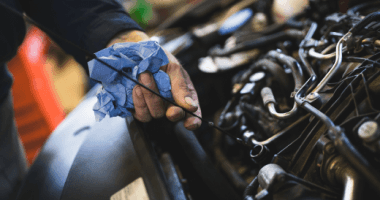 Schedule Service
We have a full service bay wtith trained technitions standing by.
Welcome To Weber Chevrolet Your St. Louis Chevy Dealer
Thank you for choosing Weber Chevrolet Co.! We take great pride in serving St. Louis drivers. Our selection of new and used vehicles, along with an extensive variety of parts, accessories, and tires, will certainly blow your mind away. Our financing experts will also help you with the best way to purchase your dream vehicle with utmost ease. Make the most of our hours and directions page to get to our dealership. Weber Chevrolet Co. is waiting for you! Contact us today at (314) 325-8860.
Problem Finding A New Chevrolet Truck, Car Or SUV In St. Louis?
Order Your New Chevy Vehicle Exactly How You Want It At Your St. Louis Chevy Dealer, Weber Chevrolet Co. St. Louis, Missouri Near St. Charles, St. Peters, Chesterfield, Fenton and Overland, MO.
Contact Weber Chevrolet Co. today to order your new Chevy vehicle in the St. Louis metro. Our professional sales staff can assist you to ensure you get every option you want on your new Chevrolet in St. Louis.
New Chevy Specials, Deals, Leases, Offers In St. Louis, Mo.
Save Thousands Off MSRP at Weber Chevrolet Co. St. Louis.
Weber Chevrolet Co. in St. Louis offers monthly incentives and special offers on new and used cars, trucks and SUVs. Bookmark this page or get price drop alerts. If you have found what you are searching for simply apply for financing and one of friendly staff will contact you.
Auto Service & Maintenance in St. Louis
Schedule Your Next Auto Service Or Repair At Weber Chevrolet Co. in St. Louis
Our Weber Chevrolet Co. St. Louis Dealership located in Creve Coeur has a large inventory of cars, trucks and SUVs, as well as the services needed to care for your vehicle. We provide auto repair for all makes and models. Schedule online or call our service department to book an appointment.
New Chevy Silverado Trucks In St. Louis
Shop Our Huge Silverado 1500, 2500, 3500 or Colorado Inventory at Weber Chevrolet Co. St. Louis.
Are You Looking For A Great Selection of New Chevy Colorado, Silverado 1500, Silverado 2500HD or Silverado 3500HD Trucks in St. Louis At Great Prices?
Our Reviews
I had the most phenomenal experience at Weber Chevrolet. Joe Rice went above and beyond to make sure he found the right car for me to fit right into my budget. He was patient and kind to continue to work with me even after the dealership was closing to make sure I left there with a car. I highly recommend if you are looking for a new or pre owned vehicle to stop by Weber Chevrolet and see Joe Rice I guarantee you won't be disappointed.
Simple!! Great staff that is attentive to your needs and wants. Provide low pressure professional sales and service with pricing that is extremely fair for every vehicle I have purchased with them. I left Lou Fusz car net work after being a customer for more than 20 years and will never go back after having experienced the pleasure of doing business with Weber Chevrolet. SIMPLE: Service makes a difference!
I've dealt with probably dozen of car dealers in my lifetime- and most were not pleasant experiences. I've got to single out Weber Chevrolet for their outstanding attitude and service before and after the sale. My wife bought her car there last month. There were three issues we had with the car- two minor and one major. Weber took care of all three. Nice to know there are dealers who still vavlue customer service over profit!
Awesome customer service. Our vehicle was taken for service very fast, we also got a rental very fast...best Chevy dealer in the area !
Alex was so helpful and friendly. The whole experience was very satisfying. We love our new car
Best Chevrolet dealer around! With out a doubt. They truly work in ur favor.
Everyone was professional, friendly, and took a lot of time explaining the new features on our new Corvette.
I recently bought a new Chevy Silverado from Alex Dooley from Weber Chevrolet. I had a great experience from start to finish. Alex helped me every step of the way and I always felt as though he treated me like family. I recommend Alex and Weber Chevrolet Creve Couer if you are interested in buying a new or used car. I guarantee you will not be disappointed! Anthony Brinker and the Finance department are top-notch as well and will do whatever they can to get you into the vehicle you want. Thanks again!
Everyone was friendly and helpful.
We have purchased/owned 28 vehicles over the years and 17 of these have been new car purchases. I can honestly say that our experience with Weber Chevrolet has been by far the best car buying experience to date. Our salesman at Weber, Mike Busch, was extremely easy to work with from the start. No high pressure sales tactics, no BS and no push for add-ons. Dealing with our trade-in was also an extremely easy, fair and straight forward process - none of the quibbling back & forth negotiations that take place at most dealerships. I do want to add that this last vehicle purchase was a "Black Friday" sale special. In the past when we dealt with sales etc... it would always turn out that you could take this discount or that discount, you get this sales price or this rebate but we never received all of the available discounts AND rebates. At Weber we were given all advertised discounts and rebates that applied to us, down to the penny. We hope that in 2-3 years, when we purchase our next new vehicle, that Mike Busch will still be working at Weber, we will definitely purchase through him again!
Keith Key was knowledgeable, helpful, and friendly! My husband and I were very comfortable throughout the entire buying process! Thank you, Mr. Key!!!
Good service. Asked appropriate questions and provided answers that were reasonable.
All of the staff were very welcoming very kind. Didn't try to sell us anything we didn't need. They knew exactly what I wanted. They retrieved the vehicle that I wanted. I would definitely recommend this dealership hands-down and I will continue to do business with them.
Keith Key was knowledgeable, helpful, and friendly! My husband and I were very comfortable throughout the entire buying process! Thank you, Mr. Key!!!
Joseph was very patient and helpful throughout the process of buying my car! Great service
Joseph was very helpful when helping decide on my purchase. He gave great advice guiding me throughout the process
working with Mr Ziegler was wonderful. he made us feel comfortable with everything and it was an enjoyable experience
Richard was attentive and able to answer all of our questions.
Richard was very attentive, answered all our questions, timely and efficient.
Bought great new Equinox at a great price! All associates were friendly,knowledgable and helpful.
They went out and found the car I wanted, went and picked it up and had it ready for us.
Richard was able to answer all of our questions and very straight forward with us! He's highly recommended
Joe Rice made sure we had the best experience yet when purchasing our vehicle. Joe was very up front and straight to the point. We told him exactly what we wanted to leave with and knowing we would be bring negative equity with our trade , and he made It happen. Joe went above and beyond when we discovered the vehicle we came to purchase was no longer available at that time . He came back with an offer/deal we couldn't pass up , when my wife stated the price online for a vehicle was different than in store he gladly took care of it. Highly recommend and will be back to him for our next vehicle .
Michael Busch in sales was absolutely excellent to work with. I came in not knowing I was going to love the vehicle he showed me and driving away in it. This dealership was amazing and the staff literally helped me every step of the way. Thank you Weber and most of all Mike Busch. T. Jordan
Weber Chevrolet Co.
12015 Olive Blvd 12015 Olive Blvd, Creve Coeur, MO, 63141
Sales: (314) 325-8860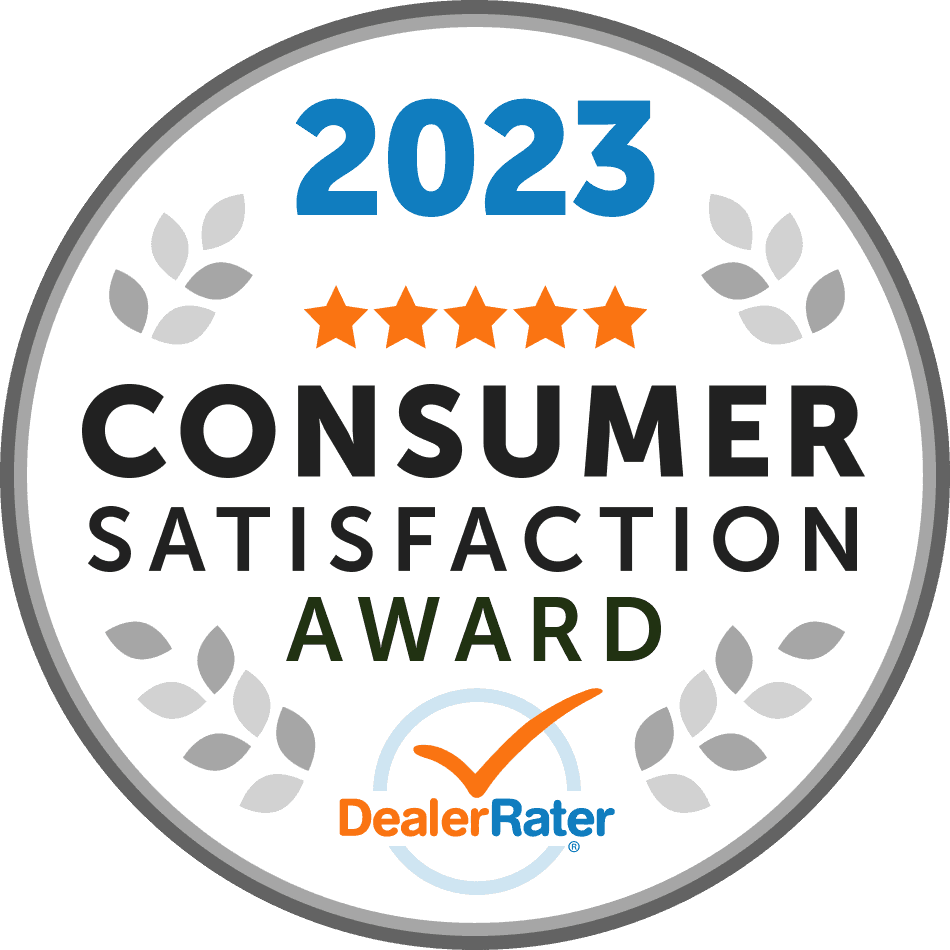 Why Choose Weber Chevrolet Co. in St. Louis
Weber Chevrolet Co. has been serving St. Louis since 1902. We want to be your St. Louis Chevy Dealer, Used Car Dealer and Auto Service and Maintenance Center. Let us help you find your next vehicle or service the one you currently are driving. Contact us today for test drive or to schedule your next auto service or repair. Read What Others Are Saying About Weber Chevrolet Co. and See Why We Win Awards Such As These. Your St. Louis Chevrolet Dealers With 3 Locations to Serve You.